Interior
Interior for Western Style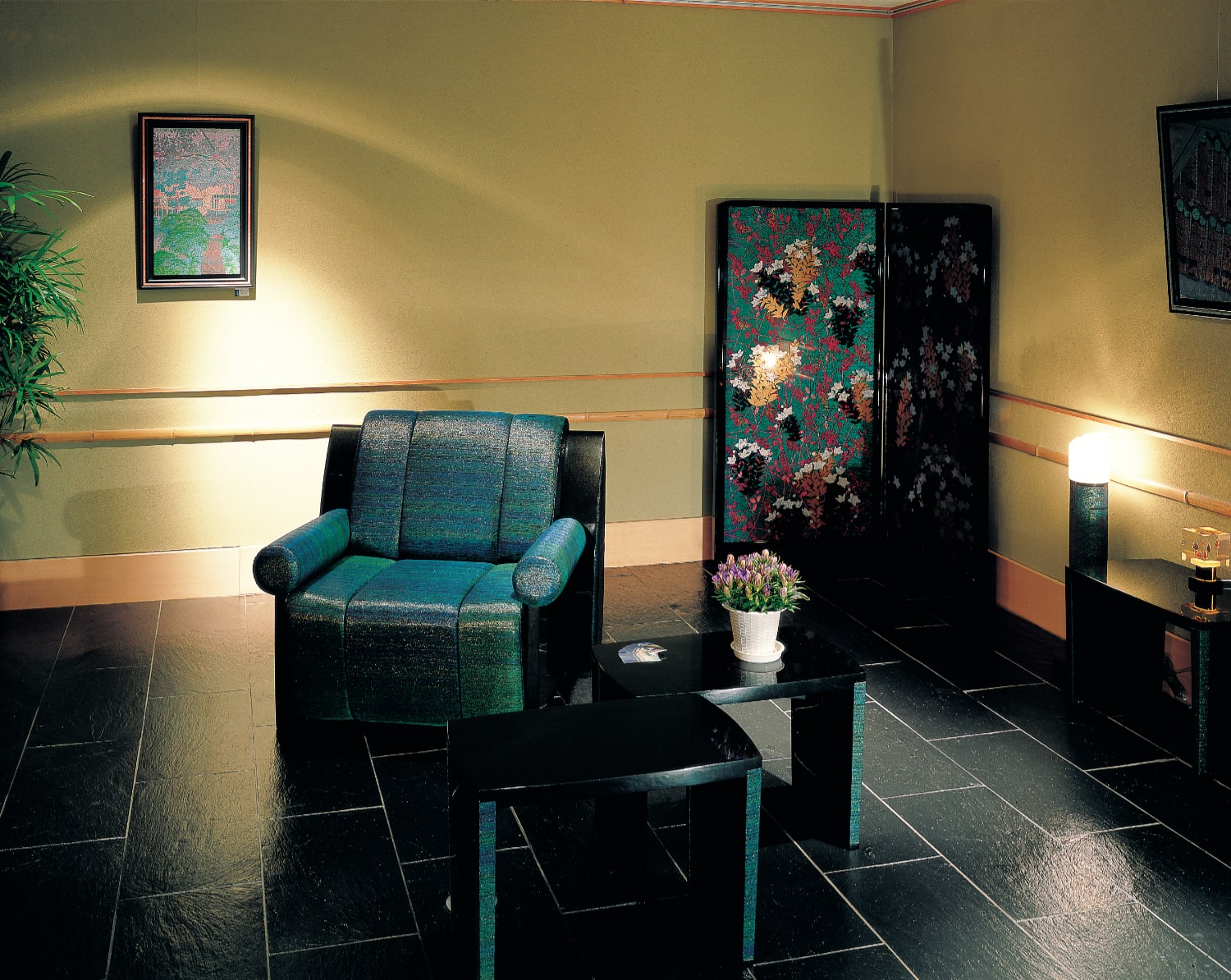 Sahari Tsuzure Brocade is used as textiles for everything: sofas, side-tables, folding screens, woven textile frames, and lighting equipment.
---
Size: (One-seat sofa) D 90.0 cm X W 95.0 cm X H 80.0 cm, (Side table) D 36.0 cm X W 61.0 cm X H 42.0 cm
Interior for Japanese Style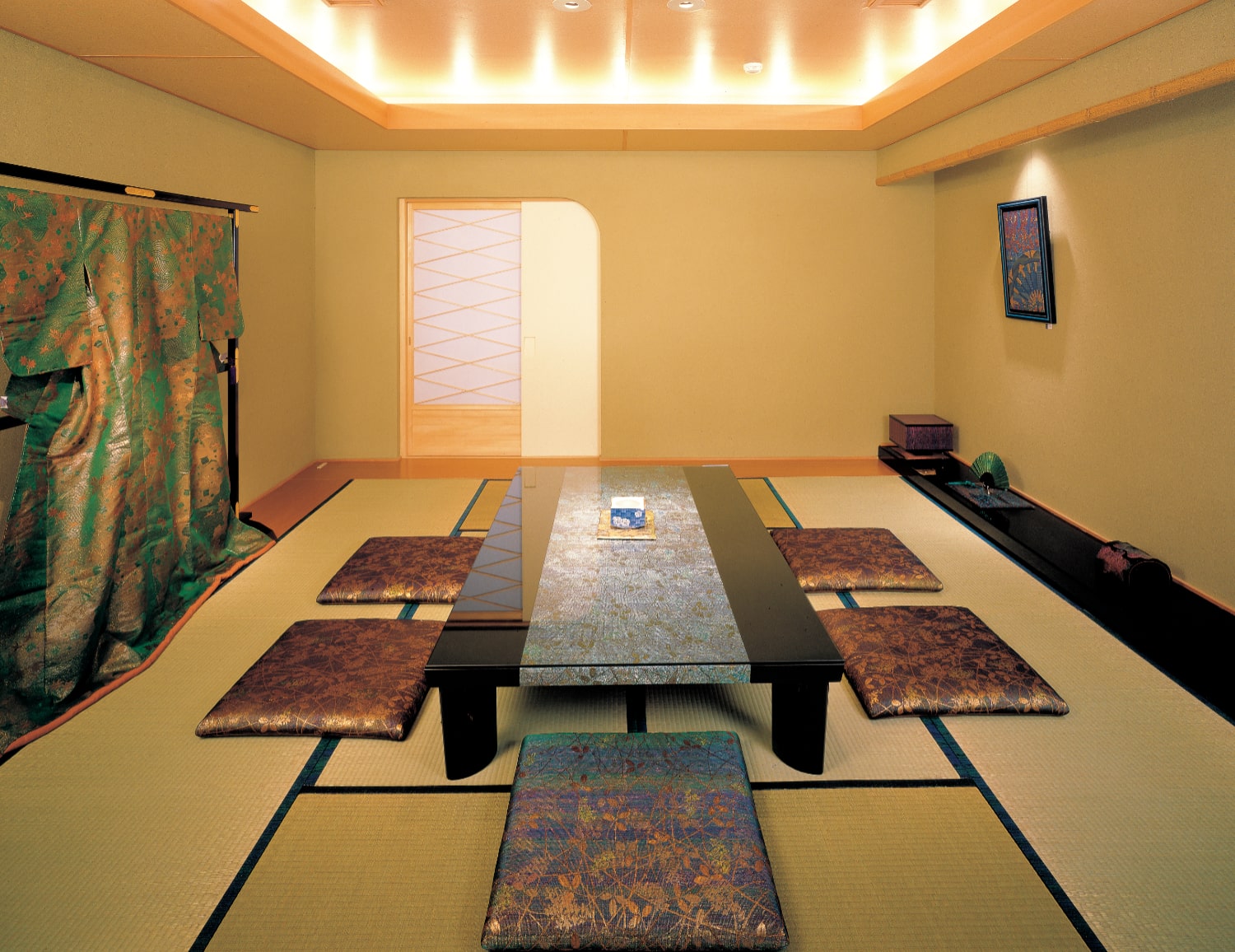 Sahari Tsuzure Brocade are used not only for the exhibited kimono (uchikake kosode) but also for zabuton (Japanese cushion), zataku (Japanese low table), woven textile frame, and tatami hem.
Sofa Chair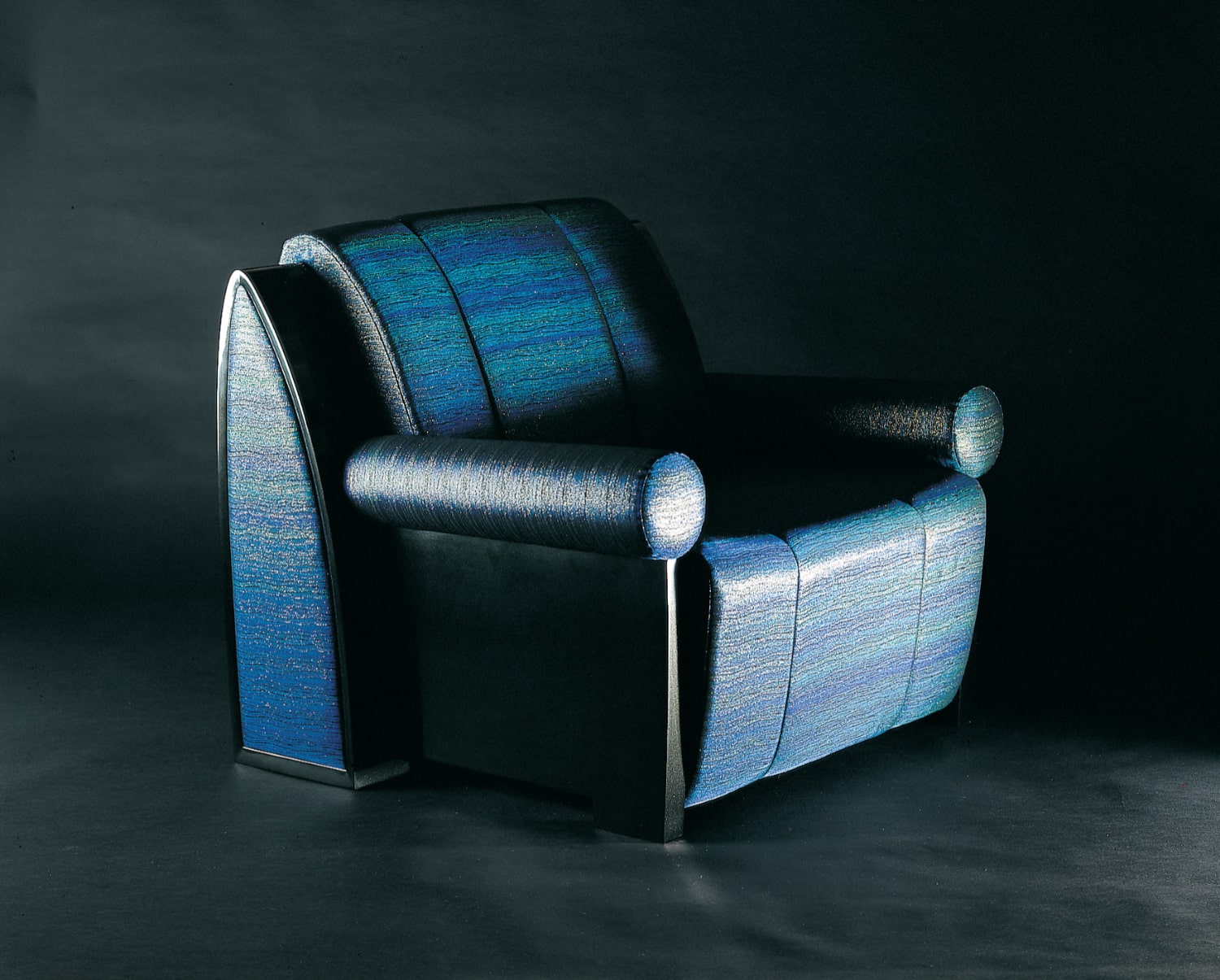 Made-to-order sofa chair with Sahari Tsuzure Brocade
---
Size: D 90.0 cm X W 95.0 cm X H 80.0 cm
Lighting Equipment Made by the Stained Glass Artist Lindy Sando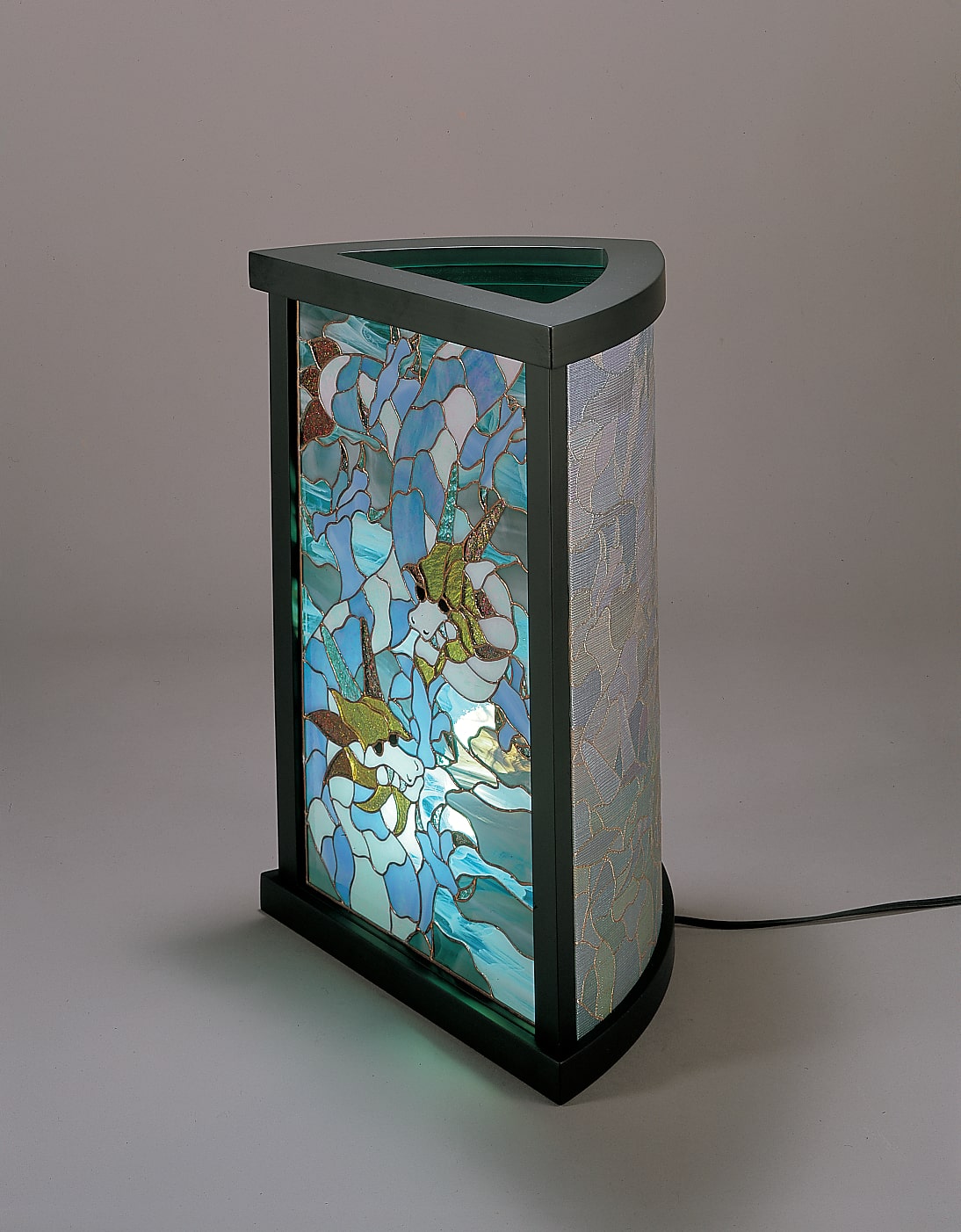 Lindy Sando was born in Adelaide. She studied under numerous famous stained glass artists. She made these lighting objects, making use of Sahari Tsuzure Brocade to reflect light. The design is based on the unryu-zu (cloud and dragon) pattern.