The founder of Sahari, Sadao Ikeguchi was born in 1935 to a weaving family in the Nishijin district of Kyoto. According to family documents, his father's side can be traced to the Heian period swordsmith Sanjo Kokaji Munechika, while his mother's side (Iseki family) was chosen in 1571 as one and principal of six families to officially make garments for the emperor (called "Goryooritsukasa.") Born with the DNA of artisans, Ikeguchi was raised in an environment where the sound of weaving was always heard, leading him to later establish "Sahari Tsuzure Brocade: Woven Jewels."
Family Tree(pdf, 143kb)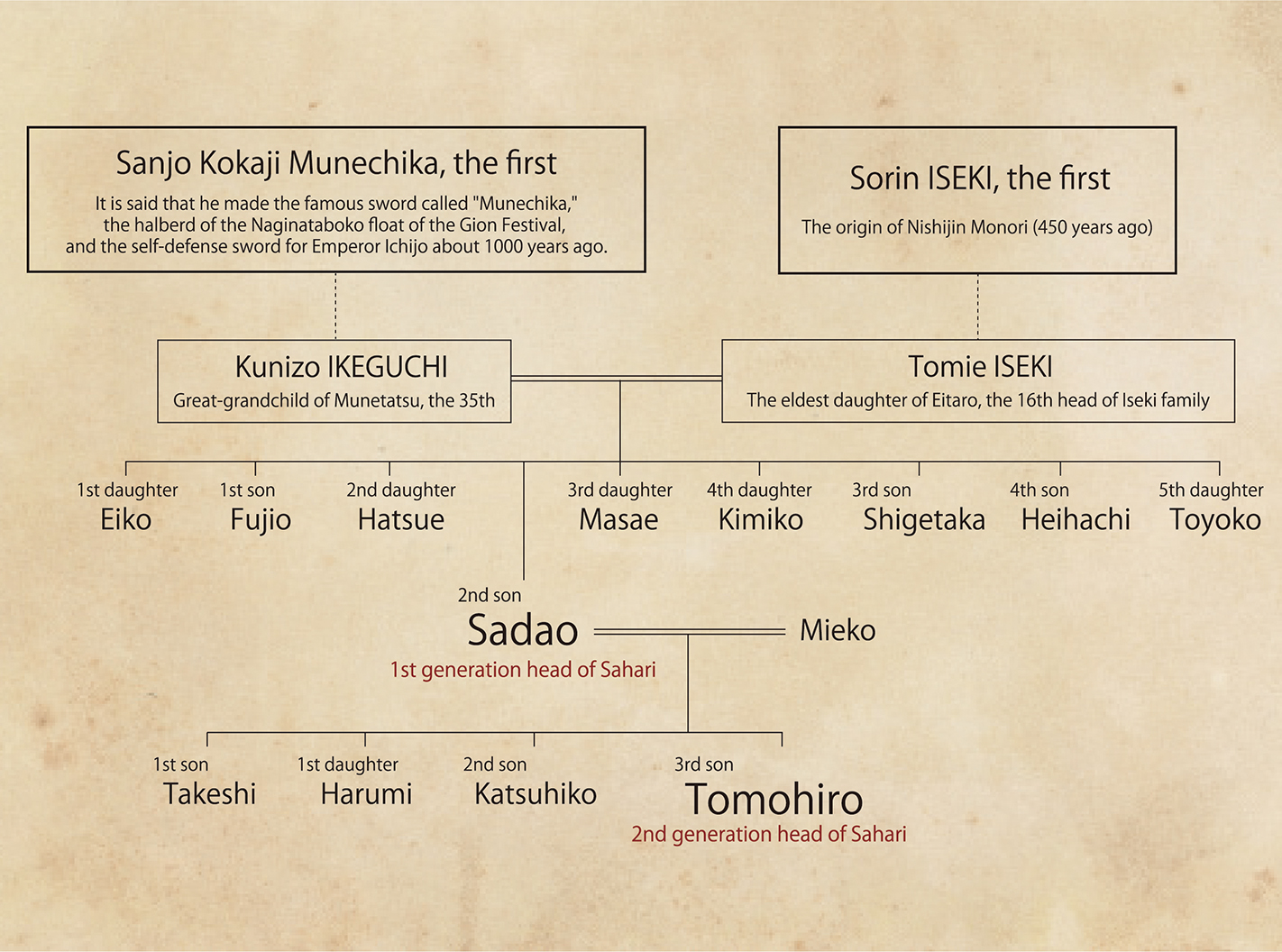 When the war was ending, Ikeguchi was in his fourth year of elementary school. While helping with the family's weaving business, he continued on to junior high and high school, then he graduated from Doshisha University before entering his family's company Ikeguchi Co., Ltd. (now called Orihisa) in 1957. After devoting himself to his work, he participated in a kimono show in Tokyo in 1972. There, he was greatly shocked to realize the color of his proud obi creations which one of the audience members was wearing looked dull when the lights turned dim.
"Even though it's 100 years since the invention of electric lighting, weaving techniques have remained the same. I want to create weaving techniques suitable for today's lighting environment." From here, Ikeguchi embarked on 10 years of trial-and-error to create new weaving techniques.
Ikeguchi noticed that how diamonds are cut could serve as a hint. This came from a casual comment by his English conversation teacher at the time, Australian Jewel designer Bruce Harding, who said, "The quality of a jewel's sparkle comes more from the angles it's cut rather than the stone itself." From then, Ikeguchi devoted himself to come up with weaving techniques that used angles.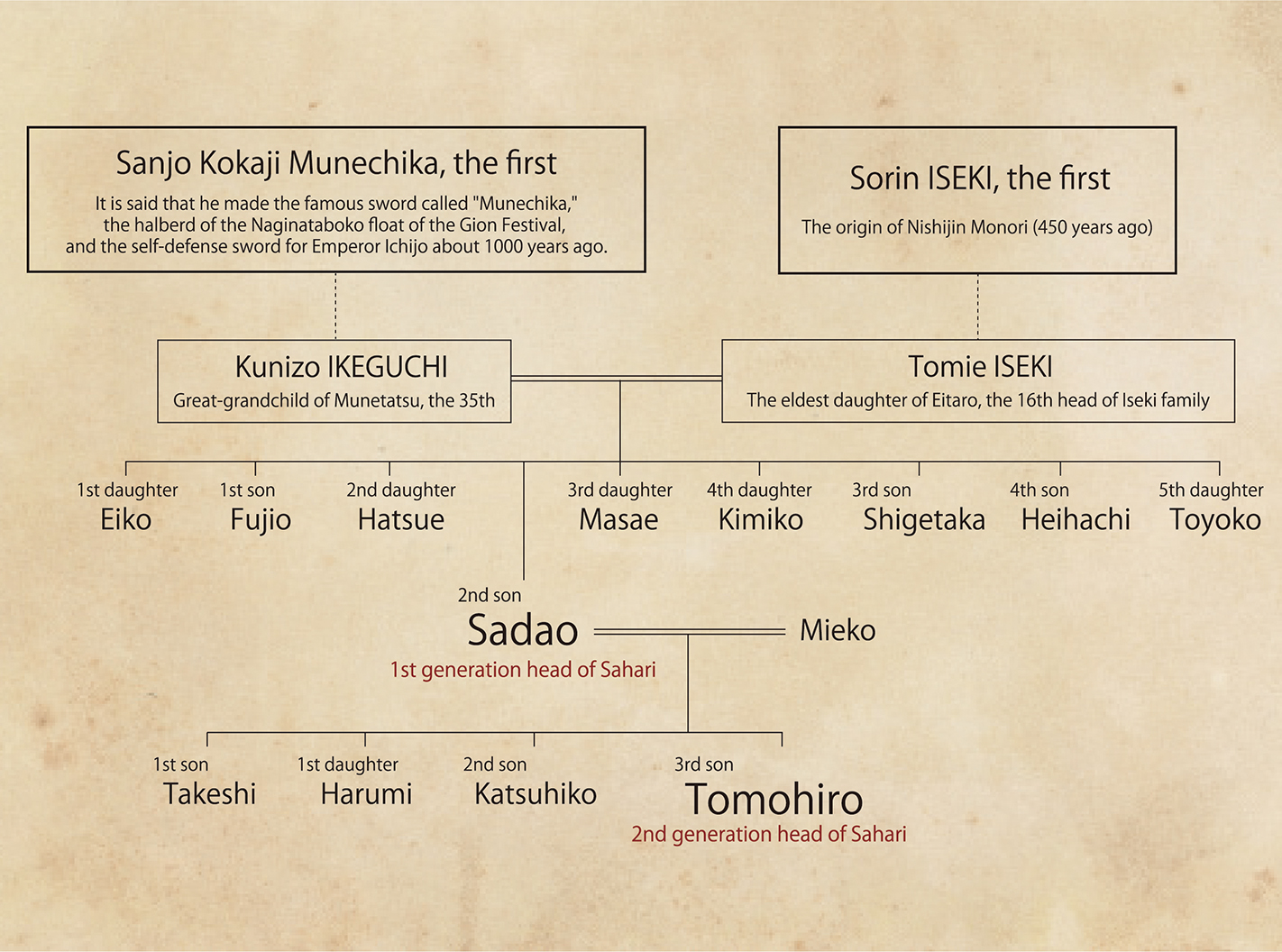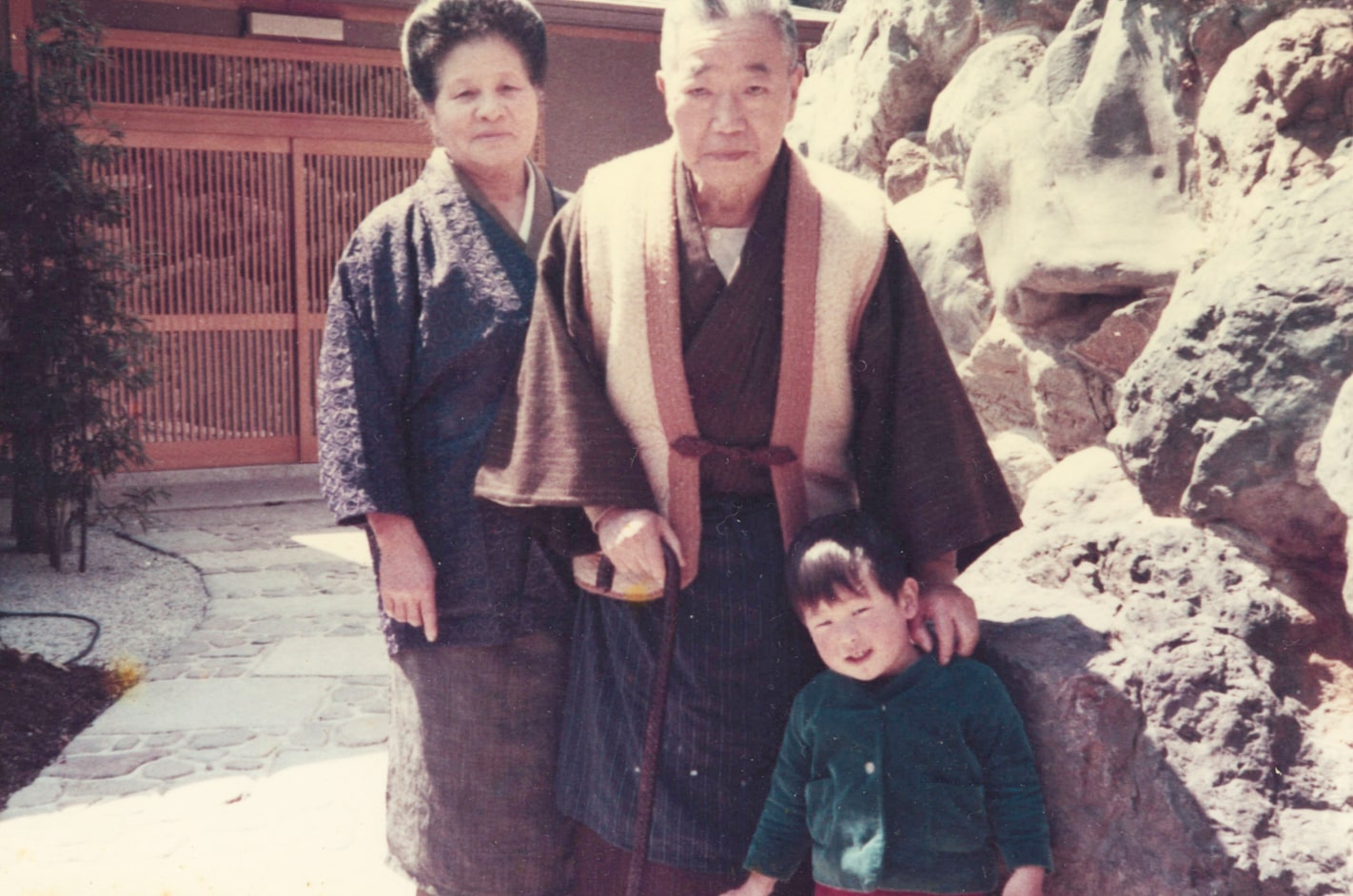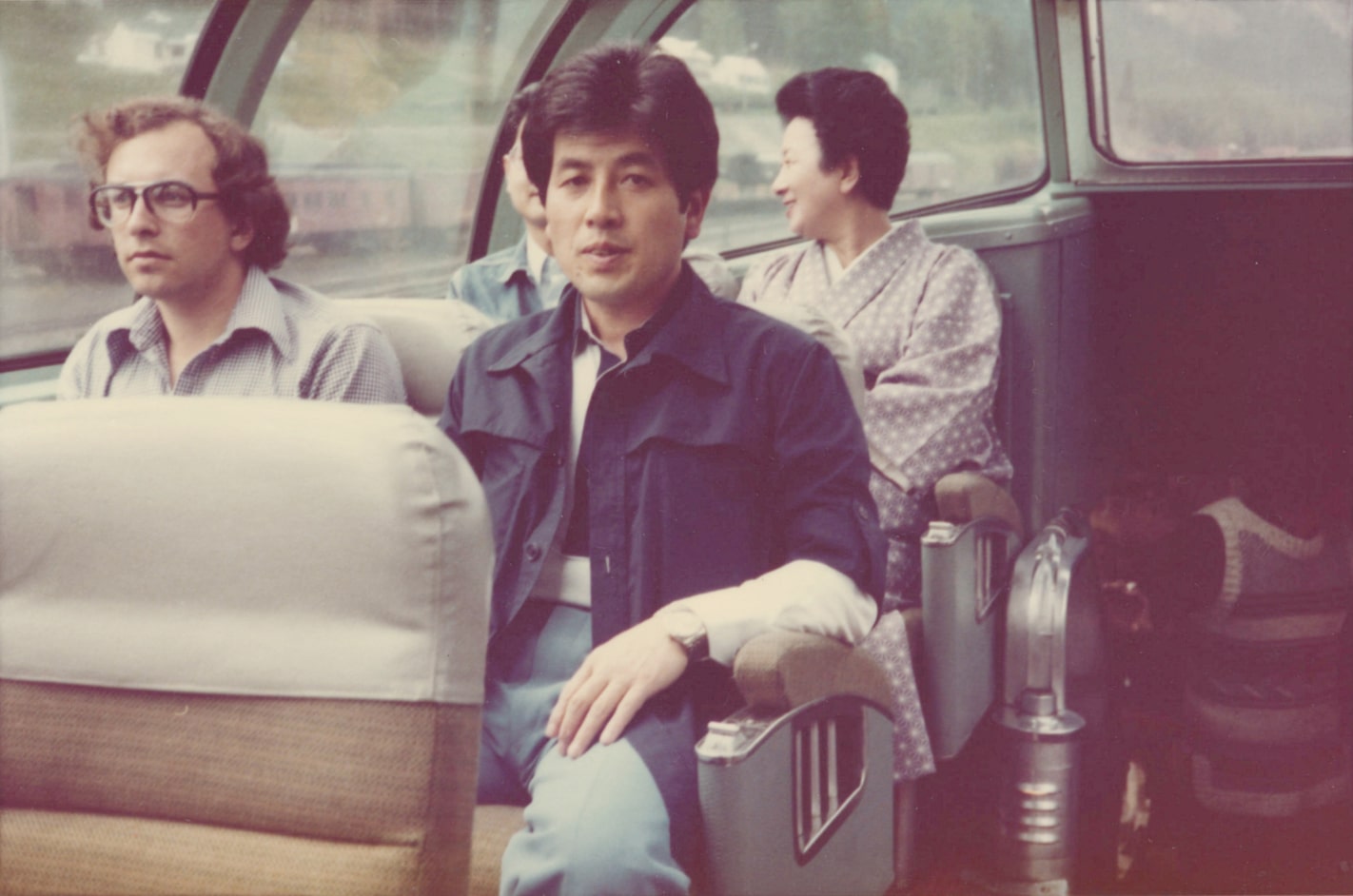 There was one important encounter during these tough days of trial-and-error. This was meeting Itchiku Kubota, who was attempting to revive the Tsujigahana pattern dyeing using nuishime-shibori technique that was prevalent in the Muromachi period only to die out for a time. They met in late autumn 1978 at Kubota's solo exhibition at the Kyoto Royal Hotel and immediately hit it off, beginning their friendship.
In November 1982, Ikeguchi finally was coming close to realizing the weaving technique he sought after, and his works were exhibited at Itchiku Kubota's "The Show," held at four venues around the country including New Takanawa Prince Hotel. In October of 1981, at the Exhibition of Shoso-in Treasures, Ikeguchi first encountered metal bowls made of copper alloy including tin and lead called "Sahari no Kaban" and felt the light coming from deep inside the material was common to the essence of the new weaving techniques he was developing. Naming his technique "Sahari Tsuzure," he made his debut.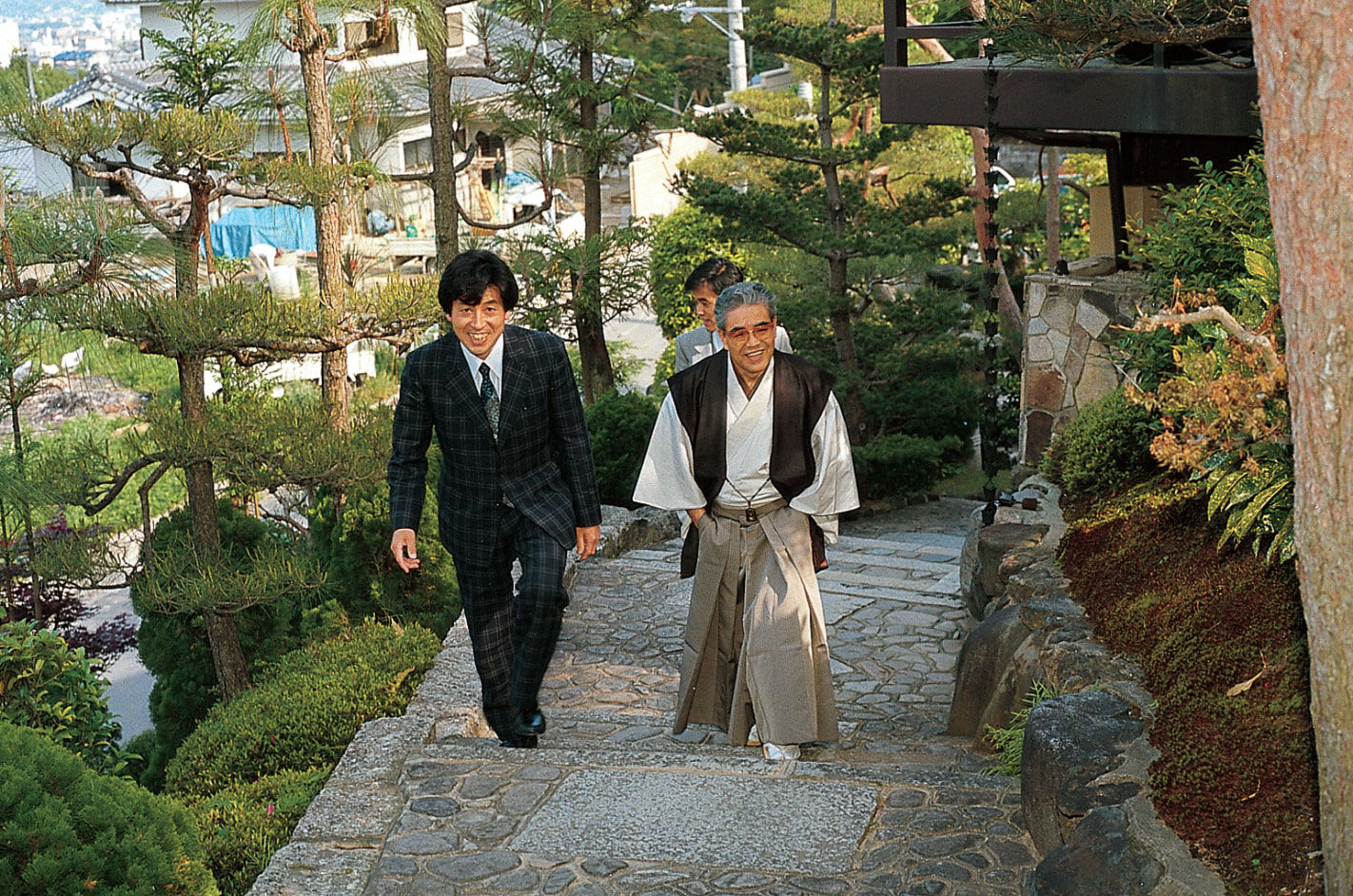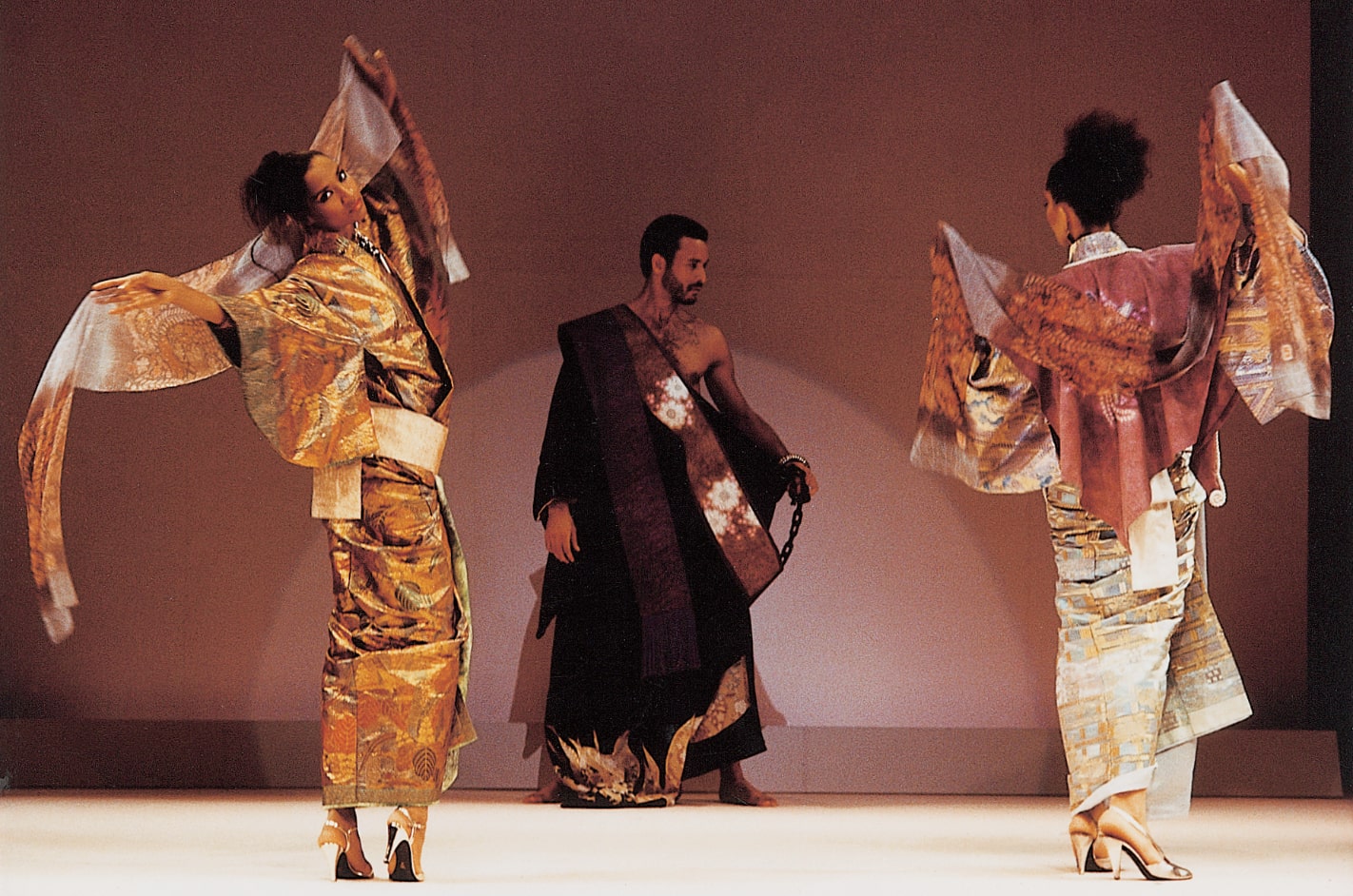 "Subdued when viewed in bright sunlight, while indoors with fluorescent lighting, their colors change and shine as if woven by light itself."
This completely original "Sahari Tsuzure" gained great recognition first inside Japan, and thereafter was exhibited in various countries such as Italy, France, Spain, Germany, and Australia, remaining popular even today, when it is seen as a slump in the textile industry. Ikeguchi, however, was not content to rest on his laurels. Striving to constantly improve and develop his technique, he has obtained 12 weaving patents, and, that spirit has passed down to his son Tomohiro Ikeguchi who officially took over as the 2nd generation head of Sahari in 2011.